Meet the PLHIV Stigma Index Academy Participants from ESA region!
13 December 2021
Abdul-Fatawu Salifu (Ghana)
Abdul is the executive secretary of Young Health Advocates Ghana and representing YPLHIV in the UNITAID Community Delegation. Abdul was also involved in the 2020 PLHIV Stigma Index implementation in Ghana as data collection supervisor.
Florence Nakanwagi (Uganda)
Florence is the coordinator of a local PLHIV group in Mityana distric which affiliates with NAFOPHANU, the National PLHIV network in Uganda. Florence has been involved in several PLHIV Stigma Index implementations in Uganda and is currently working on an economic empowerment initiative for PLHIV.
Grace Nyarath (Kenya)
Grace is a human rights advocate for sex workers community in Kenya and is currently working in Kisumu Sex Workers Alliance, a sex worker-led network in the western region of Kenya. She has taken the role of research assistant in the PLHIV Stigma Index implementation in Kenya.
Maison Nyati (Zimbabwe)
Maison is a transwoman activist and a member of Trans Research Education Advocacy Training (TREAT) in Zimbabwe. In the past 5 years she has been proving support to her peers in capacity building and linking them with HIV and other health services.
Pamela Kibunja (Kenya)
Pamela is a PhD candidate and a health policy analyst focusing on HIV/AIDS policy framework and strategic partnership development. She is currently serving as member of the GF Country Coordinating Mechanism (CCM) in Kenya representing the PLHIV sector.
Thandi Maluka (South Africa)
Thandi is the deputy director of the Positive Women's Network in South Africa. She has over 10 years' experience in advocating for access to health care for WLHIV community. She was involved in the PLHIV Stigma Index implementation in South Africa as a steering committee member.
Tlelase Mokhele (Lesotho)
Tlelase has been openly living with HIV since 2001. He is the co-founder and director of Young Positive Generation Lesotho (YPGOL), which is affiliated to LENEPWHA, the National PLHIV network in Lesotho.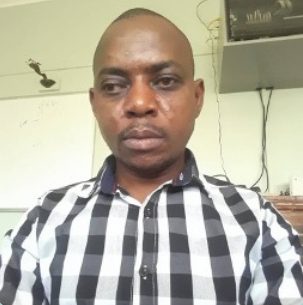 Tonderai M. Mwareka (Zimbabwe)
Tonderai is a social scientist with vast experience in HIV prevention, treatment, and care programs. He has been actively involved since the first PLHIV Stigma Index implementation in Zimbabwe in 2014 and currently leading another round of PLHIV Stigma Index study as the national coordinator under ZNNP+.